Tips to Guard Your Foundation Against Water Damage – Should You Call Home Restoration Experts?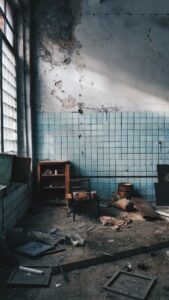 Around 40% of homeowners have experienced a loss due to water damage. Untreated water damage can lead to various health conditions. There's a high chance of getting a bacterial infection, especially if the water contains dirt and toxins.
Water damage can also lead to fungus and mold growth. Consistent mold exposure can result in asthma, allergies, chest infections, and various other health conditions, making mold inspection after water damage necessary.
Water damage can also cause structural damage to your house. From damaged electrical systems to damaged electrical systems and permanent staining on walls and ceiling of the house, water damage is a threat to the home in various ways.
This article sheds light on the causes of water damage, ways you can protect your foundation against water damage, and which water damage restoration company to give a call to.
Let's dig in!
Most Common Causes of Water Damage
Old Appliances
Old and faulty appliances can result in substantial water damage. Old washing machines and water heaters are the two appliances that are mostly responsible for residential water damage. Appliances that use pipes, filters, and tubes to operate, like water heaters and air conditioners, are prone to causing water damage in the house.
The reality is that there's water you can see and water you can't. Even if the appliances don't leak much water to result in water damage, there's a high chance that they can leak enough water to encourage mold growth.
If you see any signs of mold growth, make sure to call home restoration experts to avail of mold removal services. Therefore, experts recommend replacing your appliances every 10 to 15 years to prevent water damage.
Also, keep in mind that mold inspection after water damage is extremely necessary.
Water Overflow in Wet Weather Conditions
Natural disasters like hurricanes and snowstorms can cause excessive water to creep into your house, making homes without slopes prone to extreme water damage. Therefore, home restoration companies recommend installing a flood alarm and warning system to help you prepare and protect your house against water damage.
Sewage Backup
Tree roots, clogged drains, and damaged sewer lines can cause sewage backup. These instances can lead to water overflow and create a very unhealthy environment. A general rule is to call a home restoration company to avail of sewage backup cleanup services every 18 to 20 months.
Leaking or Broken Pipes
Leaking and broken pipes are the most common cause of water damage. A broken water pipe can result in serious water damage. Therefore, it's of utmost importance to be on the lookout for signs of leaking pipes in your house.
The number one sign of leaking pipes is moisture. So, make sure that you call any of the renowned home restoration companies as soon as you find cracks, strains, and other signs of moisture on the walls, ceilings, and floor of your house.
If you think only a burst water pipe can cause water damage, you are mistaken. Even a minor leak can result in considerable water damage over time.
Fire Sprinklers
Many residential and commercial buildings have fire sprinklers installed in the center of the ceilings. They work great for minimizing fire damage but can result in extreme water damage when they experience a breakdown.
Fire sprinkler leaks are usually caused by overheating, improper installation, human error, corrosion, and freezing of the sprinklers.
Other Causes of Water Damage
Clogged drains
Water heater leaks
Sump pump problems
Clogged gutters
Blocked toilets
Ways to Protect Your Foundation Against Water Damage
Make Sure You Regularly Clean and Maintain Your Gutters
In the rainy season, it's common for the gutters to get clogged with debris. When gutters get clogged, they are not able to redirect water to move away from your house, resulting in water moving into your house and causing structural damage. Therefore, it's important to clean and maintain gutters, especially before the rainy season approaches.
Check the Length of the Downspouts
If the downspout is not far enough away from the house as possible, there's a high chance that rainwater can leak into your home and result in various damages. Install a downspout that can move water at least 10 feet away from the house.
Make Sure the Ground Slopes Don't Appear in the Direction of Your House
The first step you can take towards avoiding costly water damage restoration is to ensure that the ground slopes don't appear in the direction of your house.
If it's otherwise, you can expect the ground to encourage water to creep into your house instead of directing it away from your house.
Install Gutters with Downspouts Extensions
Gutters don't discharge water away from the foundation. Therefore, get a gutter with downspouts extensions installed to ensure that the rainwater gets redirected to move as far away from your house as possible. You can redirect the downspout towards a sewer drain.
Make Sure You Have a Sump Pump Installed in the Basement
In times where the aforementioned ways don't let water move away from your house, a sump pump comes into play. A sump pump is a device that pumps out the water to prevent flooding. Make sure you install a sump pump in your basement before the rainy season approaches.
A sump pump offers various benefits, including:
Improving indoor air quality
Protecting appliances from corrosion
Ensuring that your home stays dry
Looking for Water Damage Restoration Experts in Middle Tennessee?
It is said that around 98% of basements in the US will experience water damage at least once in their lifetime. If you are looking for trusted home restoration experts to repair leaks, clear the moisture, and prevent additional damage during water removal, 911 Restoration of Middle Tennessee is the company to count on.