Crime Scene Cleanup in Middle Tennessee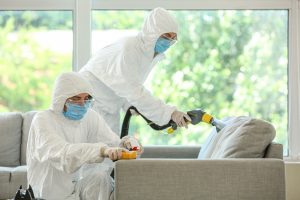 It may be difficult to process what has happened after your property becomes a crime scene or the central place for an accidental chemical spill. 
911 Restoration understands the immediate need to provide expert crime scene cleanup and trauma scene cleanup in Middle Tennessee and neighboring cities like Murfreesboro, Nashville, and Antioch. 
If your commercial or residential property becomes the center of a crime scene that requires prompt and reliable crime scene cleanup, don't hesitate to contact 911 Restoration. 
Our Middle Tennessee trained professionals are available 24/7 in the event of an emergency that may require crime scene cleanup, biohazard cleaning, or bodily fluid cleanup following a suicide or homicide. 
Our trained Middle Tennessee biohazard cleaning experts approach trauma scene cleanup in a sensitive and professional manner. They are available 24/7 for any emergencies that require prompt and expert handling of blood spill removal, cleaning services after death, as well as hazardous chemicals disposal. 
Our IICRC certified technicians provide comprehensive crime scene cleanup services and assist with chemical spill cleanup while removing any hazardous materials from your property. 911 Restoration technicians can assist with the following services: 
Comprehensive Crime Scene Cleanup

Homicides and Suicides

Natural Death

Industrial Accidents

Tear Gas Cleanup

Fingerprint Dust

Gross Filth

Blood and Odor Removal
We understand that this can be a very traumatizing or difficult time for our customers. You can rest assured that our technicians will be dispatched to the scene as soon as possible to assist with suicide cleanup, blood cleanup, and hazardous materials cleanup. 911 Restoration provides immediate and reliable services in Middle Tennessee and surrounding areas like Murfreesboro, Nashville, and Antioch. 
Crime Scene Cleanup Services That You Can Trust in Middle Tennessee
After police investigate a crime scene, there will most likely be biohazardous waste that needs to be properly disposed of. Whether it's suicide cleanup, biowaste, biohazard cleaning, hazardous chemicals disposal, or bodily fluid, our Middle Tennessee crime scene cleanup technicians handle waste using proper equipment and the latest sanitization tools. 
It's important to reach out to a professional team of technicians that can safely and properly handle crime and trauma scene cleaning and biohazard removal.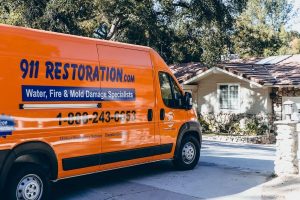 Following a crime, your property may need a professional technician for biohazard cleaning, blood spill removal, and all other matters related to death cleanup. Our technicians utilize safe biohazard decontamination techniques and immediately dispose of infectious waste. Our experts have also been trained in crime scene and biohazard cleanup, so they know exactly how to remove blood, feces, bodily fluid, or other hazardous material from your property. 
Following blood cleanup, suicide cleanup, biowaste disposal, or general crime scene cleanup–our technicians disinfect and sanitize your property and ensure that your property is free from odor. 
For prompt crime scene cleanup, bodily fluid, and biohazard disposal, contact 911 water damage experts. We can handle a crime scene with precision and care using safe and effective methods to dispose of biohazard materials during trauma scene in Middle Tennessee. 
We Will Be Discreet With Our Cleanup Services
As a nationwide disaster cleanup contractors, some of our branches offer crime scene cleanup and biohazard cleanup. 
As a restoration company, we want you to know that we are here to help provide peace of mind through prompt and discreet suicide cleanup, blood spills, and biowaste removal for crime and trauma scenes in Middle Tennessee and surrounding cities. 
Our skilled restoration technicians handle suicide cleanup in Middle Tennessee with care and confidentiality. They also ensure that all other services such as bodily fluid cleanup, biohazard removal, and biohazard remediation are taken care of in a discreet manner. 
With a specialty as water damage experts, 911 Restoration also moonlights as biohazard cleanup professionals in Middle Tennessee. This means we handle crime scene cleanup in a professional and discreet manner to ensure your property is safely and thoroughly cleaned without bringing attention to neighbors—especially if there is an active investigation going on. 
As Middle Tennessee biohazard cleanup experts, keeping our customers safe is what we strive to always achieve. We know this can be a very difficult time, especially when seeking for the right company that understands the importance of reliable and professional cleanup services. 
When you need a company that cares about the customer and offers same-day services, contact 911 Restoration of Middle Tennessee. We're available 24/7 for trauma scene cleanup and other services in Middle Tennessee and cities like Murfreesboro, Nashville, and Antioch.