About 911 Restoration of Middle Tennessee
An Honest and Reliable Leader
911 Restoration of Middle Tennessee is owned by Greg Warren. He brings more than 20 years of business consulting experience and an even longer list of skills that have taught him how to truly take care of customers.
Greg previously worked for another restoration company as chief strategy officer but wanted to branch out and have his own restoration company. He chose 911 Restoration because of the family atmosphere he felt from the very first time he spoke to the franchise team and other 911 Restoration branch owners.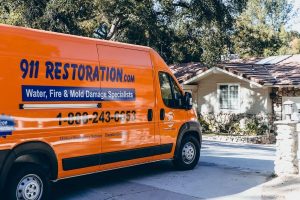 What makes 911 Restoration stand out amongst other restoration companies is the belief that any crisis can be made into an opportunity for a Fresh Start. Greg couldn't have agreed more, and he knew he needed to bring 911 Restoration to the Middle Tennessee community. Now, he leads a team of IICRC certified restoration technicians who are prepared to turn any disaster into a new beginning. 
Whether you need water damage restoration, fire cleanup, sewage removal, puffback cleanup, or mold remediation, our Middle Tennessee crew has you covered. Plus, they service both residential and commercial properties in Nashville, Murfreesboro, and Antioch.
Greg's team does everything they can to anticipate your needs and carry the burden of property restoration for you. Right from the start, they provide a free visual inspection (for property owners only) and a free insurance consultation to determine which services are covered by your provider and which ones you'll be held responsible for. Throughout your cleanup process, they communicate clearly every step of the way and promise total transparency every step of the way. When you call 911 Restoration of Tennessee, you can expect an arrival time of 45 minutes or less 24/7/365.
Our team understands how much you've put into your residential or commercial property. It's your livelihood. They know your property is an embodiment of your dreams and dedication. 
Count on Greg and his staff to give your property the Fresh Start it deserves. 
A Family-Centered Restoration Company
When you work with 911 Restoration, you're never just another invoice. You're a neighbor in our own community that we promise to serve selflessly. 
Community and family are important to Greg. In fact, he has six children with his wife, Lori. He spends a lot of his time going to his children's sporting events, so he knows that a strong support system is critical to success. Greg brings that family and community-focused attitude to 911 Restoration of Middle Tennessee so that you know your property is in good hands. 
When you experience a property disaster, call 911 Restoration of Middle Tennessee to work with a team of trained professionals who will put you first.
Full-Service Property Restoration for a Fresh Start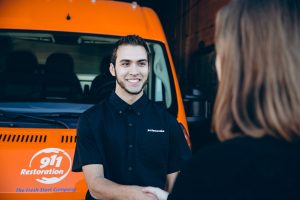 Greg Warren runs 911 Restoration of Middle Tennessee with one straight-forward philosophy:
"We're not done until your property feels as clean and fresh as the day you moved in."
911 Restoration of Middle Tennessee offers emergency disaster restoration services for commercial property owners 24/7/365 with a guaranteed arrival time of 45 minutes or less. Our IICRC certified staff understands that you're in a race against the clock, so they take quick action to save you from any further damage. Though, we aren't your typical commercial property restoration company.
Your personal disaster restoration technicians aren't done until you're satisfied. They believe in not only cleaning up the damage from your disaster but in fully restoring your property to give you an opportunity to rebuild something better. 
Once our IICRC certified technicians have eliminated water, smoke, mold, or any other invasive element, they conduct structural testing to make sure you don't experience any problems down the road. They take it a step farther and perform a mold inspection to make sure you're not a risk for a mold infestation that may affect your building structure and your health. 
The foundational belief of 911 Restoration is that everyone deserves a Fresh Start, and at the core of that belief is the Fresh Start attitude. It's our belief that everyone can change the world, make a difference, have a better future, and do it all in a space that feels fresh and new. And it's our job to provide that space for you.
When your property experiences damage and you need restoration services, don't bother working with someone who doesn't understand the urgency of your situation. Call 911 Restoration for the best service in Nashville, Murfreesboro, and Antioch.