Reviews
With over 30 years of experience in the restoration industry, 911 Restoration has accumulated a large portfolio of satisfied customers eager to share their positive experience with you.
Since we provide a very vast array of services, our customers vary and include all personal, business and government entities:
Celebrities and VIPs
Property owners, managers and tenants
Management companies and large complex building owners
Big corporations, insurance companies and banks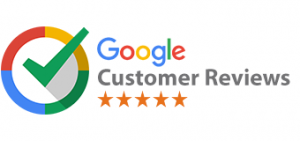 Joseph Waldrup

11th of October 2021

911 Restoration of Middle Tennessee completed work at my house to remediate and repair water damage in my crawl space. We called them because they had just completed a job for a relative and had done a very nice job. And they did a thorough and terrific job on my house too. Greg is responsive and professional as is his team. He was available to answer any questions and Response time was quick. I can definitely recommend giving 911 a call.

Brandy Lee

9th of June 2021

We had 911 Restoration come in to our retail store and do a deep clean due to COVID, to ensure our customers and employees had a safe environment after a busy Black Friday weekend. Greg Warren was running the cleaning and he was amazing in every step of the process. They arrived early, were professional and courteous, explained the whole process before and after the cleaning, and left my store looking and smelling clean. I highly recommend them to anyone that needs cleaning done by people who care about you, your situation and take pride in their work. Thank you for doing such a phenomenal job!

Anthony Bryant

2nd of April 2022

Very professional and prompt. They shared concerns and communicated effectively. I Can now sleep well at night know my house does not have mold or water damage.