Identifying The Cause of a Sewage Backup In Commercial Buildings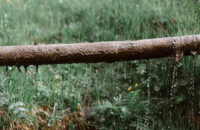 When your building's sewage lines become clogged, thereby stopping wastewater from flowing through drainage pipes, a severe blockage occurs. The thick, black water that forms sewage is a risk, as it contains pollutants and diseases that can become an extreme threat to the lives of humans or animals and can cause illness. 
If you have a sewage backup in your building, you need to report it immediately to sewage backup cleanup experts.  However, knowing what causes sewage backups can help you prevent a hazardous situation in your commercial building.  
Here are the causes of a sewage backup and how to prevent them. 
The 4 Most Common Causes Of Sewage Backups 
Clogs
It is one of the most common causes of a sewage backup present in every commercial building and household. From drain pipes to the main sewage line, all can become clogged. But how does one identify if their sewage line is clogged? It is easy to find this out. Even if one area such as the sink, tub, or toilet is backing up, it is a clogged drain. However, if you flush a toilet and that causes a sewage backup, then it's likely that the problem is in your main sewer line. 
The main sewage lines become blocked due to the following:
Oils and fats

Excess hair

Too much soap residue

Food wastage

Diapers and hygiene products

Left-over paper products such as paper towels, toilet paper, and cleaning wipes
These problems can't be solved without the help of a sewage backup cleanup expert. Common sewage backups can be prevented with the help of regular maintenance. A toilet should not be used as a trash bin; otherwise, it is bound to clog. Make sure to dispose of those as mentioned above in the trash. 
Tree Roots
Most people are left surprised, but tree roots are a common problem that causes a sewage backup. Tree roots are always seeking water, and a commercial building is a great source of moisture. The tiny tree and shrub roots slowly make their way into your pipes. Even though they start small, they eventually grow into bigger ones that destroy the sewage lines. 
These tree roots are known to make holes in the pipes, they grow through pipes, and most of the time, they wrap their roots around the building's entire sewage line and end up destroying it. If you suspect such a thing is happening in your building, contact a sewage backup cleanup expert.
Broken Or Distorted Sewer Lines
The older the commercial building is, the more likely it will need repair/ replacement as it is very common for them to break and become damaged. Even though pipes are made out of durable materials, they will not last the building a lifetime and will eventually be replaced. 
For that, you have to ensure that you call a true professional who knows what to do in such a situation and will fix the entire building's sewage backup problem in no time. 
Flooded Building Basement
Sometimes the flooding in the basement is not related to the sanitary sewage system. In most cases, soil settles in the building. If it is not treated, all the rainwater flows towards the building and down the outside of the foundation wall. It is the situation in most long-standing buildings where several cracks are developed on every side and in the foundation or floor slabs that allow water to enter the basement. The cement floors and basement walls of these structures may have deteriorated because they are no longer waterproof. 
Therefore, water can show up in a basement that has never had a water problem. The scenario is when the ground has been soaked after recurring or heavy rainstorms. Drainage can be improved by ensuring that the water drains away from the building – the building owners can also prevent flooding in the basement by getting it sealed. 
Sewage Backup Cleanup
Commercial buildings have a high traffic volume, and the number of people using their facilities can easily cause a sewer backup. Regular maintenance by an expert can be a one-stop solution to all your problems.
Upon completion of the sewage backup cleanup, 911 Restoration experts use specialized equipment and tools to ensure that the dirt and water that has clogged up in all the pipes and soaked deep into surfaces of the commercial building, particularly the drywall, are removed. Our well-trained certified professionals with the latest equipment and up-to-date technology will clean the damaged and stinky area for a faster and more predictable result that will ensure all bathtubs, sinks, toilets, etc., are clog-free and odor-free.  
We are available at all times and 365 days a year to execute the services as many times as you want until you are fully satisfied with the results and can resume your life the way it was. Give 911 Restoration of Middle Tennessee a call for all your sewage, dirt, clogged water removal, and fixture, and we'll be on our way as soon as you call. Even when you simply need some advice from experts, you can count on us.