Mold Removal Nashville
911 Restoration Middle Tennessee, and our mold removal Nashville team is here to let homeowners know that if they discover mold in their home, that they can trust in our experts to deliver them a fresh start.
When bad things happen to good people, then they deserve only the best to help them through it. We not only believe in new beginnings; we are an example because our business was born from it.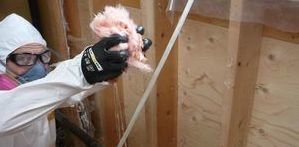 We can provide the following:
Available 24/7/365
Have same day service
Respond within 45 minutes
Latest drying technology
Always put the customer first
IICRC certified
Total dedication to professionalism
From the emotional support to the paper work, and restoration, we will be there for our homeowners.
Our technicians understand that home restoration is a perfect blend of water damage repair and years of experience, which makes our mold decontamination job thorough.
If you are in need of someone on your side, call our mold removal Nashville team with 911 Restoration Middle Tennessee, and we will get you through it today!
Mold Decontamination You Can Depend On
Removing mold from a home may be something everyone claims to be capable of, but only few people have the decades of experience underneath their feet to prove it. Our mold removal experts have been in the business for years, so you know he will be able to get you back to living comfortably, fast.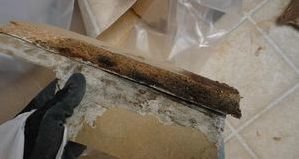 If you are curious about mold, or you found an infestation, then call us. We are a mold decontamination team that is IICRC certified, so you can trust that our efforts will restore your peace of mind, and be one you can count on for years to come.
We start every job with a free visual mold inspection. The reason being is mold sampling and air quality test are not very good indicators of what type of mold you are living with or if they are causing you issues.
For example, an air sample may indicate that you have mold, but every surface on the earth has mold. A visual inspection will let our technicians know where the cause of the mold is, and the extent of the infestation. That is what really matter in mold removal.
You can clear the space of every fungus, but if the cause of it is not remediated, then it will reoccur. Usually, mold is an indicator of water damage, which is why we have become an all-in-one restoration team.
We will give you water damage restoration and mold decontamination services that are the best on the market. If you are in need of our mold removal Nashville team's know-how, then give us a call. 911 Restoration is here for you.
A Homeowner Can Prevent Mold
Your house already satisfies the first requirement, as it is made up of wooden studs and sheetrock. Now, when it comes to the humidity, things become more interesting. There are plenty of ways moisture can get into your home such as: pipe sweating, leaks, and poor drainage.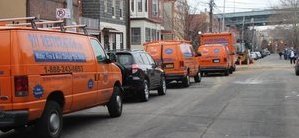 When it comes to something like pipe sweating it becomes a little bit more convoluted because it results when the warm air circulates over cold pipes. The water content condenses out like how a cold can of soda ends up on a hot day.
Now, preventing this is as easy as providing additional ventilation to the space such as providing a fan or a towel.
This same tip works in a bathroom as well. If you have encountered mold at all, then it is probably in your bathroom.
Preventing mold from growing in there is as simple as showering with less hot water, so it doesn't steam, or by adding a fan to handle all the steam that does come in.
A fungal infestation can be caused by a lot of things, but trust in our mold removal Nashville team at 911 Restoration to make everything better.
Give our mold removal Nashville team with 911 Restoration Middle Tennessee a call and let the experts take control of making your home look like new again today!