Role of Healthcare Managers During Disaster Restoration in Middle Tennessee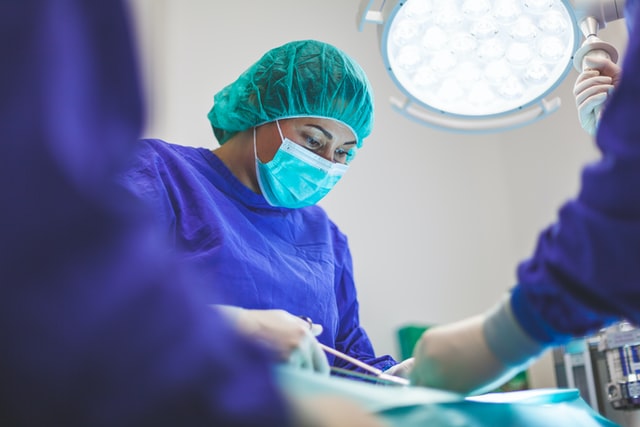 Disaster restoration in Middle Tennessee can get very volatile and complex. While medical services are crucial during a disaster, the same cannot be said about disaster restoration.
Instead, the role of the helpers becomes more passive during the restoration process. They ensure all the employees within an organization or building and individuals involved are safe while working. Your healthcare manager's role is to advise all concerned individuals about the evolving circumstances during emergency management and restoration.
In this article, we will look at the importance of having healthcare experts and individuals with extensive first-aid training during the disaster restoration process.
Healthcare Managers & Disaster Restoration in Middle Tennessee
Healthcare executives should take an active part in helping devise all-hazards emergency management programs for every type of disaster. This includes devising safety rules and plans for water damage restoration, mold removal, fire damage restoration in Middle Tennessee, etc. 
These individuals can help manage one of the most important parts of disaster management; maintaining occupant safety during the cleanup and recovery process without adversely impacting the organizational processes. Their presence improves the performance and confidence of employees, and it also positively influences disaster recovery crews.
Types of Disasters & How Healthcare Workers Help
Disasters can be classified as any man-made or natural event that leads to a loss in any form. Both natural and man-made disasters can be destructive and may require a range of different forms of search and rescue operations. These operations can be spearheaded by your healthcare manager. The manager can understand the extent of risk to human life and communicate it to restoration experts. 
Examples of natural disasters include storms, earthquakes, thunder and lightning, floods, and more. Unnatural or man-made disasters, on the other hand, include terrorist attacks, electrical fires, water damage, fuel fires, and more. 
Healthcare individuals can effectively distribute necessary tools for disaster restoration, reduce delays, and mitigate the risk to restorers' lives. 
There are three primary criteria that healthcare workers should keep in mind during a disaster.
The Expectation of Serious Harm
Healthcare managers should constantly analyze the expectation of serious harm during a disaster restoration service. They analyze the general environment constantly to determine if the place is safe for the restoration crew to work in.
For example, IICRC certifications specifically instruct individuals to wear PPE during mold removal services in Middle Tennessee. This is because mold spores are very likely to spread throughout the property once the drying process begins. The same is true for fire and smoke damage restoration.  
The Expectation of Harm Prevention
Disaster restoration needs to be followed by rapid decision-making, but even then, healthcare individuals should focus on preventing harm as much as possible. As the first criteria suggests, residential and commercial restoration crews in Middle Tennessee should always expect serious harm and prepare accordingly. 
Healthcare workers, however, need to prepare to prevent the harm from happening, even if it includes limiting the number of hours the crew works continuously. The expectation that anything can go bad at any given time makes healthcare managers' presence so important during disaster restoration services in Middle Tennessee.
The Expectation of Time Sensitivity
And finally, the expectation that every service is time-sensitive and requires a degree of urgency. Disasters and disaster restoration sites can evolve very quickly and without warning. It is important that everyone on site understands the importance of quick decisions and the consequences of delaying. 
For example, delays in water damage restoration could severely impact the structural integrity of the building and introduce mold. Delays in mold removal services can mean that the mold will spread rapidly. This rapid growth spreads spores as well, which may cause allergies, coughing, wheezing, or in severe cases, death.
Delays in fire damage restoration can be very damaging for the property and its occupants. During the fire damage restoration process in Middle Tennessee, the carbon atoms in the air can enter the restoration crew or occupant's lungs. 
If left unrestored for too long, the effects of staying on the property is comparable to smoking cigarettes constantly indoors. Healthcare managers on disaster restoration sites help determine if the dangers are too great to stay indoors and implement emergency procedures. 
911 Restoration of Middle Tennessee trains its experts in First Aid and only has IICRC certified experts for residential and commercial disaster restoration. Our experts have sound medical knowledge, which gives them more insight into the hazards within a damaged property. Give us a call today to learn more about how our disaster restoration service in Middle Tennessee can help!