Commercial Restoration in Middle Tennessee
Whether it's flooding, mold growth, or fire damage, any type of disaster can leave a business owner worried about their future. Not only is your property your greatest asset, it's your livelihood. So when you need commercial restoration services, you need them fast and you need them to meet your high standards. 911 Restoration of Middle Tennessee is up for the task.
We offer emergency commercial restoration services 24/7/365 and guarantee an arrival time of 45 minutes or less. Our technicians understand the urgency of your situation, so they work quickly to repair and restore your property and get your doors open again.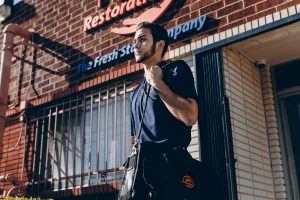 Our commercial restoration services include:
Fire damage restoration

Disaster restoration

Sanitization and disinfection

Puffback cleanup and more
You can trust that we care about our community because we're a locally owned and operated business. We understand how important safety and appearance are to maintaining your standing within our community. When you experience a disaster, basic water removal or smoke cleanup isn't enough. You need a property that feels clean, new, and makes your employees and customers feel comfortable and safe. That's why our IICRC staff is fully trained in full-service property repairs and sanitization. 
We're insured, licensed, bonded, and backed by the resources of a respected, nationwide company. We prioritize transparent business practices and honest communication. To earn your trust, we provide a free visual inspection (for property owners only) and free insurance consultation. It's important to us that you feel informed and empowered when it comes to making decisions for your property restoration. We accept all types of insurance and even handle the complicated paperwork for your convenience. 
From mold contamination to sewage backup and smoke damage, any type of property emergency is overwhelming. You don't have to go it alone. Call 911 Restoration of Middle Tennessee for reliable commercial restoration in Nashville, Murfreesboro, and the surrounding areas. 
Around-the-Clock Water Damage Restoration in Middle Tennessee
When a water damage emergency strikes, know that the 911 Restoration flood cleanup crew is here for you. 
They arrive on the scene in 45 minutes or less and work efficiently to minimize your damages and protect your inventory. Their first task is to remove any unharmed items at risk of damage during water removal. They even pack out and store these belongings for you so you don't have to worry about them.
Once your belongings are safe, the next order of business begins. Our water damage team inspects your property to see if you're still vulnerable to incoming water. If so, they address the problem with roof repair, storm repair, or boarding up. You can have peace of mind knowing that water removal is always handled promptly.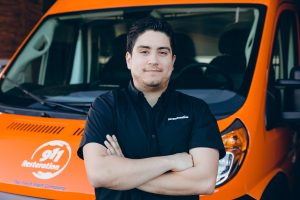 From there, our commercial restoration team dries out your property. They sanitize the area to protect against any invading viruses or bacteria, including mold infestations. Then, they test the structure to see whether you have any rotting or weakness that needs repair. If any repairs are required, or mold development is discovered, they take care of mold remediation personally.
Experiencing a property disaster can make you feel like any hope for future success is gone. We're here to reassure you that's simply not true. By the time our water damage restoration crew leaves your property, all signs of a water damage emergency are gone.
If you're ready for a Fresh Start, call 911 Restoration of Middle Tennessee for reliable commercial restoration services.
Commercial Restoration for a Fresh Start
If your property is your livelihood, you can't afford to waste time with water removal companies who don't take immediate action to protect your future. 
At 911 Restoration, we understand you need fast service and a full recovery. You need more than basic services—you need high-quality restoration to maintain the atmosphere your staff and customers love. 
We know it can be hard to trust your property with a stranger, but our commercial restoration staff does all they can to promote transparency and make you feel comfortable from the very first phone call. That's why we offer a free visual inspection (for property owners only). A professional on our team examines your damage and lays out your path to recovery. They explain exactly what it will take to get your doors back open and work with you to find solutions within your budget. 
In addition to a free visual inspection (for property owners only) we provide a free insurance consultation so you don't have to deal with another headache on your own. We find out what your provider covers, explain your benefits and expenses to you clearly, and even assist with inventory, loss itemization, and claim filing. In the end, we charge your provider directly for the commercial restoration services covered so you don't have to worry about what you're not responsible for. 
When you need flood cleanup, smoke removal, fire cleanup, or any other commercial restoration in the Middle Tennessee, 911 Restoration of Middle Tennessee is here for you. Call us for help today.
Serving the communities of Antioch, Beechgrove, Bell Buckle, Brentwood, Clarksville, Christiana, Franklin, Gallatin, Goodlettsville, Hendersonville, Hermitage, Joelton, La Vergne, Lascassas, Lebanon, Madison, Manchester, Milton, Mount Juliet, Murfreesboro, Nashville, Old Hickory, Rockvale, Springfield, Smyrna, Wartrace, White House, Whites Creek and surrounding areas.