Water Damage in Middle Tennessee
911 Restoration of Middle Tennessee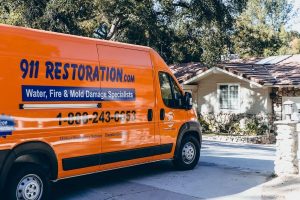 When you're experiencing a water damage emergency, there's no time to waste. You need help from a water cleanup company immediately. 
At 911 Restoration of Middle Tennessee, we offer a Fresh Start with our comprehensive selection of property damage restoration services, including but not limited to:
Whether you're a Middle Tennessee homeowner or business owner, 911 Restoration of Middle Tennessee is your Fresh Start! We'll communicate with you throughout the entire process, help answer questions related to insurance, and restore your property to its pre-damaged condition. One of our IICRC-certified teams is dispatched within 45 minutes of your call! Contact us today, and one of our friendly representatives will assist you in finding the nearest Middle Tennessee location.
Turn to 911 Restoration for quality water damage restoration in Nashville, Murfreesboro, and the surrounding areas. Our flood cleanup services are available 24/7/365, and because we recognize the urgency of your situation we guarantee an arrival time of 45 minutes or less. Call us at (615) 208-4505 and allow us to offer you a free visual inspection.
Water Damage Restoration
Whether you experience a flooded basement after heavy Tennessee rains or a frozen pipe burst, 911 Restoration is the water extraction company you can count on. Our water damage restoration technicians do it all, including emergency roof repair, boarding up, storm repair, and leak detection. They even pack out and store your belongings to prevent additional damage during water removal in Nashville. From there, they bring in professional blowers to dry the affected area completely. 
Every step we take during the water damage restoration process is catered to being empathetic towards you. Making your property beautiful again is how we get you back to operating normally. We go above and beyond the flood cleanup process to provide you with a true Fresh Start. This is why our crew goes the extra mile and conducts structural testing and a mold inspection. If they discover damage or mold growth on your property, they handle the repairs and mold removal themselves. For water damage restoration in Tennessee you can trust, call 911 Restoration at (615) 208-4505.
Service area map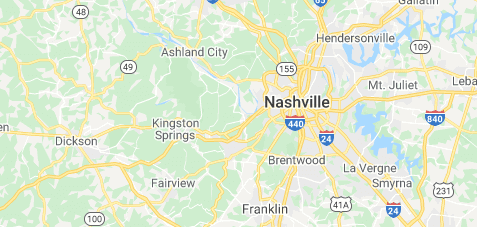 Mold Removal
Whether you know you have a mold infestation or you just experienced a water damage emergency, don't wait to call a certified water and mold restoration company. Mold destroys the structure of your property. Plus, an infestation also releases dangerous particles into the air you breathe, potentially causing serious health issues down the road.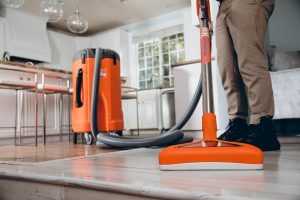 Trust your mold removal in Tennessee to 911 Restoration. Our Nashville mold remediation crew conducts a thorough mold inspection to uncover every trace of mold. To ensure you don't experience future mold growth, they dehumidify the structure where mold grew. Before we call our mold removal process successful, our team examines your property for permanent staining or damage. They even personally repair any problems they discover, so you get a property that is as clean and fresh as the day you moved in!
If you're worried about mold growth on your property, don't hesitate to call us. Contact 911 Restoration for mold removal in Nashville, Murfreesboro, and Antioch today.
Sewage Backup and Cleanup
When you experience sewage backup on your property it can be hard to imagine that it could ever feel clean again. Our Tennessee water damage restoration crew can help with that.
We know you're in a race against the clock, so our sewage cleanup crew arrives on the scene in 45 minutes or less no matter the time of day or night. They take quick action to minimize water damage and limit the cost of sewage restoration. 
Once sewage extraction is complete, they bring in professional blowers to dry the area and prevent rotting and warping. After sewage removal services, our team takes the time to sanitize your property to protect you against any disease-causing bacteria and parasites. 
Our technicians even handle any necessary repairs, whether the floorboards under your toilet have rotted or your drywall is stained and needs replacing. Since we're also a certified mold remediation company, we can even handle mold remediation if an infestation develops following your toilet water flood. 
It can be difficult to imagine a future where you feel comfortable in a space that's contaminated right now. We promise to have it sparkling clean and smelling fresh in no time. Call 911 Restoration today at (615) 208-4505.
Fire and Smoke Damage Restoration
Few things are as devastating for property owners as experiencing a fire. Thankfully, 911 Restoration is fully staffed with smoke and fire damage remediation experts. We handle every step of the recovery process and offer a free fire damage assessment to earn your trust. 
You might think the smell of smoke will linger on your property forever, but our fire cleanup crew removes odors permanently. They use sodablasting to eliminate all traces of soot and ash. If your property has been soaked by the firehose, our technicians even handle flood cleanup and mold remediation personally. We don't consider fire damage restoration complete until you experience a full property restoration. 
Property fires can be a devastating time. We're here to take care of your emotional needs and give your property a fresh start. Call 911 Restoration of Middle Tennessee today.
Disaster Restoration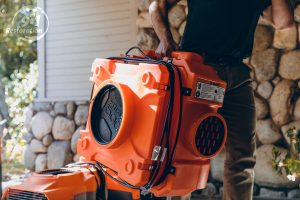 No matter the disaster your property faces, 911 Restoration of Middle Tennessee is here to give you a Fresh Start.
Our disaster restoration (link to disaster restoration page when posted) staff is IICRC certified and fully trained to confront any eventuality. They handle fire cleanup, water damage restoration, mold remediation, sewage floods and more. Aside from rigorous training, we give our workers everything they need to restore your property safely and professionally. 
We know how much is at stake when your property is at risk. Trust our disaster restoration crew to get you back on your feet and make your property feel as good as it did on the day you moved in. We serve you with compassion, communicate honestly, and do all they can to minimize expenses. We even provide you with a free insurance consultation and assist with paperwork.
Don't face your disaster alone. Call disaster cleanup contractors in Nashville, Murfreesboro, and Antioch at (615) 208-4505.
Commercial Restoration
Our commitment to you is to do whatever it takes to get your business up and running again. We're here for you 24/7/365, and we mean that. 
It doesn't matter if you have a frozen pipe burst in the middle of the night or you experience a property fire in the middle of Sunday. We arrive on the scene in 45 minutes or less.
We hold our commercial restoration crew to incredibly high standards. Each member of our team completes regular, rigorous training so that you can have peace of mind that you're working with the most skilled professionals in the industry. They're equipped to handle any disaster, and serve you with compassion.
Are you ready to give your property the Fresh Start it deserves? Call 911 Restoration of Middle Tennessee for commercial restoration today.
Serving the communities of Antioch, Beechgrove, Bell Buckle, Brentwood, Clarksville, Christiana, Franklin, Gallatin, Goodlettsville, Hendersonville, Hermitage, Joelton, La Vergne, Lascassas, Lebanon, Madison, Manchester, Milton, Mount Juliet, Murfreesboro, Nashville, Old Hickory, Rockvale, Springfield, Smyrna, Wartrace, White House, Whites Creek and surrounding areas.