Water Damage Prevention Checklist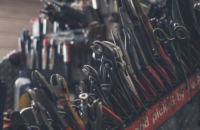 Water may be an essential requirement for your body's sustenance and for the overall maintenance of personal hygiene, but an abundance of it inside the home can be harmful for both your personal belongings and the structure of your house. When additional water creeps into your house, it can severely damage the furniture, building materials and other belongings present inside the space. 
All building materials, including drywall, wood and insulation, tend to absorb water, which can cause them to weaken, get warped and lose their actual color. The presence of too much water in the home can also weaken the structural integrity of the home leading to damages in the overall structure and issues that last for long. 
Materials damaged by the presence of water can also pick up mold over time, which is itself very unhygienic. Mold growth can damage the structure of your home, spread illnesses and damage the aesthetics you tried so hard to build. 
Water damage usually comes from multiple reasons such as line damage, leaked water lines, overflowing drainage, sewage reflux and flood damage. All of these causes can pile up to lead to the presence of stagnant water in your water. The stagnant water inside the home can lead to structural and long lasting damages to your house and your furniture. 
Water damage can be easily avoided through proper maintenance. In issues where water damage is caused by a leaking pipe, damaged water lines or a sewer backup, the damage can be avoided through proper care. There are other times where water damage is unavoidable, such as during a flood or a storm. However, regardless of the causes behind water damage, homeowners can easily prevent the damage from becoming a big hassle. 
In this article, we take a look at the checklist for water damage prevention in your house. Follow this checklist and make sure you mitigate the chances of water damage from your home. 
Perform Regular Maintenance 
Perhaps the best and most authentic way to perform water damage prevention is by running regular and frequent maintenance jobs on your home. Cracks in the water pipe, leaks and clogs are some of the most common reasons behind water damage inside your home. These are, however, also issues that you can fix with relative ease. Regularly running inspections in your plumbing system and maintaining the supply of water lines will allow you to fix issues before they lead to significant damage in your house. 
When you are using your drains, you should avoid dumping any grease down them at all costs. Dumping grease and oil down the drain may lead to clogs that will be hard for you to clean later down the line. Additionally, you should make sure that you keep an eye on the plumbing system and lines coming in and going out of your house. Proper maintenance will ensure that cracked pipes and damaged water lines are picked out at the first check. 
A good way to find out a water leak is through an increase in your water bill. If your water bill increases drastically, there could be chances of a water leak inside the structure of your home. You should check your water bills regularly to make sure there aren't any discrepancies involved in the process. 
Also, regularly inspect your roof shingles and structural integrity. Make sure there aren't any damaged shingles in your roof and that other problems are replaced and taken care of immediately. Your home's roof will be prone to damages if you don't look after the shingles and run repair jobs when they are due. Water may start leaking from the roof and cause water damage. 
Inspect Your Gutter System 
Make sure you run annual maintenance of your gutter system to remove debris from the gutters and ensure that there are no clogs present inside of it. Water from inside the gutters can flow over your home if the system isn't well maintained. 
While you are inspecting your gutters, you should also get downspout extensions for the gutter system. The downspouts would do a good job to direct water at least five feet away from your home so that you avoid foundational damage. 
Get a Sump Pump 
You cannot prevent all forms of water damage, such as the damage you will suffer from a severe storm. In such cases, it is best to have a sump pump, which can be a good way to collect the accumulated water from your indoor space and dump it outside in the open. 
Sump pumps can be effective in reducing the water damage in your home and make sure that the water does not accumulate for long durations. If you do have a sump pump, make sure it is repaired and maintained annually. 
Follow the checklist mentioned in this article to make sure that you prevent water damage as much as possible. Even if water damage does happen due to natural reasons, you should be prepared with a sump pump. 
Water damage restoration and disaster restoration can be an extensive process if you don't have the right team available. 911 Restoration of Middle Tennessee is just a call away for you! You can get in touch with us to perform a thorough inspection of your sewerage and clear it up for future use.