Water Damage in Murfreesboro
The water damage Murfreesboro team at 911 Restoration of Middle Tennessee are available 24/7/365 to repair your home after such an incident.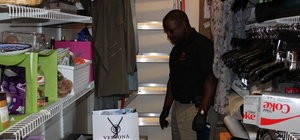 They vow to be at your property within 45 minutes of your call, strapped with the latest state-of-the-art, water removal technology, ready to get to work immediately.
Those living in Nashville know that it is necessary to prepare their homes for the potentially severe weather that the Spring usually brings with it.
From thunderstorms and tornadoes to heat and humidity, these episodes cause homeowners to experience leaks and floods that eventually lead to water damage and mold.
Nashville water extraction experts know how important it is to be emotionally there for his customers, as well as physically.
That is why the water damage Murfreesboro crew are not only technically prepared with their 35 years of experience, but they are also prepped on putting the customers first, letting them know they are there to help them get through this tough time.
911 Restoration Nashville aims to build trust with their customers, and keeping communication levels open around the clock is one of the main ways we do this.
Protecting Your Home Against Tornadoes is a Must
Even though tornadoes don't always bring water with them, they can still inflict damage on your home that may cause a pipe to burst or a hose to leak, which can cause the home to experience flooding or other water damage.
In order to keep your house safe during these dangerous bouts of weather, the water damage Murfreesboro specialists came up with some ways to help you protect your home during tornado season.
Make sure your doors can take a hit. Installing a door system that is strong enough to handle tornado-like conditions will keep the storm outside, and you safe within. Look into installing doors that are intended for shelters or safe rooms.

Buy a sturdy garage door. Most people don't realize how important the garage is in a storm situation. Using a windowless garage door that is less than nine-feet wide and can withstand 50-plus pounds of pressure per square foot is your best bet.

Reinforce your roof with galvanized-steel hurricane clips. This will keep it hanging on during even the most intense tornadoes and hurricanes.

Keep your windows shuttered. This will protect the home from getting hit inside with debris. It will also keep the wind pressure outside, reducing the internal pressure of the home.
Our water damage elimination team makes sure that there are never any hidden fees, and keeps an open dialog with each and every customer, encouraging them to ask the water damage Murfreesboro pros questions throughout the duration of the repair work.
We Will Help You Restore Your Home Anyway We Can
The water damage Murfreesboro techs will walk you through every step of the restoration procedure, always letting you know exactly what they are going to do next.

The water damage Murfreesboro experts make sure that their customers are comfortable with the entire home restoration process by always letting them know what is happening every step of the way.
Our licensed, bonded and insured operation knows exactly how to get you back on your feet after being affected by water damage.
We will begin with a free water damage estimate and offer to work any major insurance companies, ensuring that you get the proper coverage you deserve.
When it comes to water damage restoration, our water damage Murfreesboro service agents want what is best for their customers.
Let our water damage Murfreesboro team with 911 Restoration of Middle Tennessee give you the fresh start you deserve, and the beautiful home you always wanted today!