Mold Removal and Water Damage in Antioch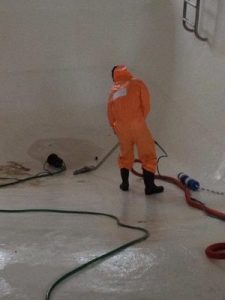 With a low cost of living and proximity to a major city, it's no wonder Antioch has seen a population explosion in the last 30 years. Real estate here is less expensive than the national average, so the area boasts high rates of property ownership.
As a home or business owner in the region of Antioch, you take pride in your property. Don't let an unforeseen event like a tornado derail your hard work. Accidents and emergencies cause all kinds of problems for property owners, but the repairs and costs can be intimidating.
When you need water damage restoration or mold removal in the Antioch area, there's a solution. At 911 Restoration, we've been servicing homes and businesses across the country for over 30 years. In addition to a wealth of experience, our Middle Tennessee branch is locally owned and operated, so you get personalized attention from our friendly staff. We're open 24/7/365, and we offer same day service. In addition to being licensed, bonded, and insured, all of our workers are IICRC-certified. Whether you need flood cleanup, water removal, or fire damage cleanup in Antioch, we take care of all your property's needs quickly and efficiently. 
For expert restoration in Middle Tennessee, call us today.
A Trusted Source for Water Damage Restoration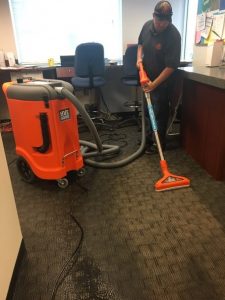 Since the Antioch region is warmer and drier than the rest of the country, property owners might feel safe from water damage. Make no mistake. Water damage is the most common issue building owners face, and this area is no exception. Rain, poor plumbing, faulty foundations, and appliance malfunctions are just some of the ways water enters your property unexpectedly.
When your basement floods in the middle of the night or a pipe bursts and soaks your bathroom with sewage water, you need water removal fast. 
The longer water stays inside your property, the more damage it does. Water expands wood and rots drywall, threatening your property's structure. Within a day, mildew can sprout. 
At 911 Restoration of Middle Tennessee, we'll have an experienced crewmember at your door within 45 minutes or less to handle all your water damage restoration needs. Our staff follows all CDC and EPA protocols to handle sewage backup cleanup safely. We repair leaks and extract water. When water ruins your floors, we'll replace them. 
We're also a certified mold remediation company. When water gets inside your home or business, we offer free visual mold inspection. If we find fungus, we take care of it safely. Our equipment dries and dehumidifies your property, and our crew disinfects and deodorizes.
To get your property clean, safe, and smelling great, call us for mold remediation, flood cleanup, and more.
Odor and Smoke Removal When You Need It Most
After a fire, you need disaster restoration you can count on. It's not just a building that's been damaged by fire. You've been through a stressful, upsetting event. Let us take care of your insurance claim, help you with lost itemization, and clean the soot from your property.
Our team of fire restoration experts use techniques like soda blasting to remove the effects of fire from your home or business. In addition to puffback cleanup, we clean and deodorize your property after smoke damage. No one should have to go through a fire alone. When you need fire damage restoration and support, call 911 Restoration of Middle Tennessee today.
Servicing the cities of Antioch, Brentwood, Clarksville, Franklin, Goodlettsville, Hendersonville, La Vergne, Murfreesboro, Smyrna, and surrounding areas.