Water Damage Restoration Nashville
The family at 911 Restoration Middle Tennessee is made up brothers, sisters, fathers, and mothers, so when a water related accident occurs to you, then trust us when we say we know what you are going through.
And because we can relate with you, this means that every step we take is catered to being empathetic and capable. Making your home beautiful once again is how we get you back to operating normally. The faster we respond, then the faster you are back on your feet.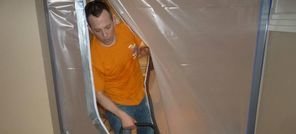 We can always provide the following:
Available 24/7/365
Latest drying technology
Dedication to professionalism
Always put the customer first
Respond within 45-minutes
Same-day service for all needs
The way a flood affects your home depends entirely on the origins of it and what type of flooring you have. And having a restoration company that knows that difference means peace of mind for you.
The quicker a restoration team gets to you the better. Never wait after a home incident. Give us a call at 911 Restoration Middle Tennessee for relief that is immediate and effective.
All Forms of Water Repair for Nashville
911 Restoration Middle Tennessee and the water damage Nashville team are here for you for all types of disasters that you may face. We are experts in flood cleanup as much as we are in storm restoration or roof repair. The things that makes us such masters of disaster fix-ups is that we are IICRC certified.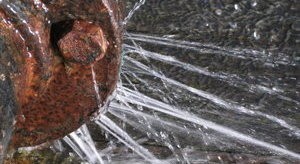 The training we have undergone is a combination of years of field experience alongside certification programs that show us all the hands-on techniques of combating water damage.
For example, we know that a flood that comes from outdoors can be a category 3 water damage event due to the amount of waste in can sweep in from the streets.
On top of that, if you have wood panels as flooring, then all this moisture will seep into the basement, crawlspace, or subfloor below. Therefore, it may not seem like the water pooled, but it can be soaking into insulation and sheet rock, thus birthing a myriad of complications.
For these reasons, you should always call the water Damage Nashville team at 911 Restoration. We know how to extract water and prevent problems from becoming bigger.
For you, this means you save money on restoration, and that you have peace of mind for many years after the fact.
A team that cares about you, and gives you the best services possible, is how you get back on track fast with a fresh start attitude. 911 Restoration is a company that cares about you.
Disaster Restoration Nashville Experts
The water damage Nashville team is capable of much more than that described above. The tools and training we have are the rudimentary basics for more advances restoration.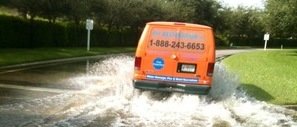 For example, treating a mold infestation requires the same tools as fire damage restoration. Therefore, if you need us to perform both or just one of these services count on us to do it.
Peace of mind from start finish is what we are all about. Therefore, count on us to file your insurance claim for you. After a home accident it is natural to feel distraught, and talking to an insurance adjuster can be a tough thing to do.
Your home is a mess, and in explaining to them what happened—then you need to relive that moment. We never want you to be reminded of the event that occurred. Thus, we do all the talking for you.
Our crew will get you every penny in which you are entitled because that is what needs to be done in order to get you to a state that is better than normal.
If your home or storefront is already amid a flooding of any kind, then don't wait another second to contact our water damage restoration Nashville team with 911 Restoration Middle Tennessee today!