Fire Damage Restoration Nashville
Bad things happen to good people, sometimes, but we are here to make sure that great things happen, afterwards so there is nothing to worry about when you get in touch with our fire damage restoration Nashville team with 911 Restoration Middle Tennessee.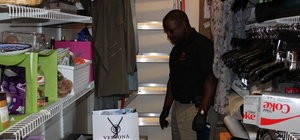 We provide the following resources for you:
Available 24/7/365
Same day service
Respond within 45 minutes
Latest drying technology
Always put the customer first
High quality work
IICRC certification
He believes in bringing people second chances when they need one the most, and after a fire everyone needs a new beginning. We call that the fresh start. It is the promise that everything is going to be better than it ever was before.
We take the charred remains of the old, and we make them building blocks to make something even more beautiful.
If you have experienced fire damage do not worry because we will be at your side in no time. Call our fire and smoke damage Nashville team at 911 Restoration for help you can count on.
Certified Fire Damage Restoration from an Expert Team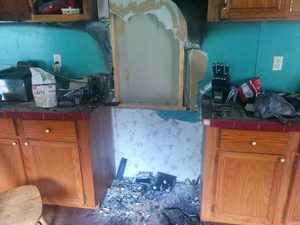 Homeowners look at me for support and answers, so we wanted to make sure we have them both. For these reasons we have become IICRC certified in order to handle every aspect of the restoration process.
See, fire damage is a combination of water damage restoration and smoke removal, which makes us the ideal team to call. Our fire damage Nashville team has undergone rigorous certification in order to provide homeowners the peace of mind they need.
When it comes to home accidents, the faster reaction time is always going to be the best one, as it will curb the cost of damage. 911 Restoration Middle Tennessee is an all-inclusive team that can handle every concern a homeowner can imagine. Therefore, no time is wasted from switching to one task or another.
Homeowners do not have to wait because we arrive with everything we need to get you on a fresh start fast. Our knowledgeable techs know more than just the technical side because we can handle the emotional burden of restoration too.
Take for example, insurance claims. Our staff knows what insurance adjusters are looking for in order to refute a claim, so we handle those issues before they even arise. This saves the homeowner on time, money, and frustration.
When you call us things are going to get better, fast. If you have experienced fire damage, then get in contact with 911 Restoration for expert service.
Helping the Community One Home at a Time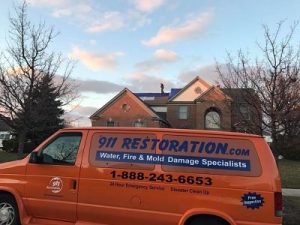 Take this story as an example of how we can get you back on your feet. Our licensed, bonded, and insured team wants you to be able to trust them, so we wanted to share some of our work. Also, it is a perfect way to showcase how everyone gets second chance.
A Nashville customer had fallen asleep on her couch with a lit cigarette in her hand, and it ended up setting her curtains ablaze. Luckily, she had set up smoke detectors, so she was able to wake up in time to evacuate the house.
Her living room ended up scorched, and after the fire marshal cleared her home as structurally sound she gave us a call. We got there fast, and immediately started to vacuum out the standing pool of waters, drying the space, and setting up air filters.
This is pivotal in restoring peace of mind because no one should be reminded of a disaster. Especially when standing water can cause mold damage.
We replaced the entirety of her east end wall, and salvaged what furniture we could. Restoring upholstery was easy for our technicians because we were able to treat it with environmentally safe chemicals, and then we vacuumed it out. Her home looked better than it did before.
If you are need of a fresh fix, give us a call at 911 Restoration today. Our fire and smoke damage restoration Nashville team with 911 Restoration Middle Tennessee will make everything better than it was before when you give us a call today!