Water Damage in Mount Juliet
Not many homeowners are aware of the amount of water that can leak from a malfunctioning ice machine, which is why the water damage Mount Juliet professionals at 911 Restoration of Middle Tennessee are available 24/7/365 to help you cleanup any issues you may be having with your water based appliances.
We are licensed, bonded and insured to remediate all types of water damage causes, such as:
Pipe bursts and other plumbing issues

Flooded basements

Crawlspace condensation

Sink, toilet and bathtub overflows

Clogged gutters and downspouts

Roof and ceiling leaks

Storm and other water-based disaster damage

Sewage backups

Fire sprinkler malfunction

Washing machine leaks

Ruptured hoses

Leaking ice machines and other refrigerator issues
Due to all of our experience in the home restoration field, our customers can feel confident that when they hire us they are getting the best mitigation services in the industry.
Our Mount Juliet water removal team will get to your home within 45 minutes of receiving your emergency call, because we never want to make you wait for help during a crisis. So call us today, and we will provide you with same day services as soon as we arrive on the scene.
Your Ice Machine Has The Potential To Pose A Water Threat
If you notice that the ice machine in your refrigerator is leaking or dripping water, then there are most likely issues with the way the ice is being distributed.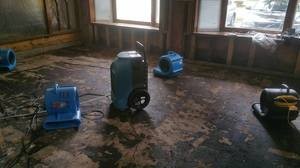 There are various ways the ice cubes can be malformed inside of the machine, all which can cause leakage. They may be too small, too large, such as becoming one, huge block, or by not being created at all.
Our water damage Mount Juliet operation want homeowners to check their the ice machine regularly to make sure that cubes are being made at all times.
If the ice are deformed, then the water fill system could be your main problem. Make sure that the fill tube is not frozen or that nothing is causing a blockage. You should also check out the inlet valve and outlet tubing for any signs of water restriction.
If any of these issues are present, then this could be the reason for the leak. Call the Mount Juliet repair experts if you need help fixing your ice machine leak and we will give you a free home inspection.
We Know How To Help You Recover From Any Flood
When water invades your home it can feel very overwhelming when you begin thinking about all the steps involved in the remediation process.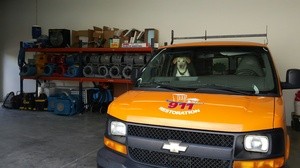 Thankfully, when the water damage Mount Juliet staff is on the job, you can keep calm knowing that we will take care of everything, from extracting water to mold eradication to working with your insurance company.
It is important that you get the the assistance you need in these situations, especially when it comes to understanding your insurance policy.
We want to make sure your out of pocket expenses stay low, which is why we will file your claim for you and do everything we can to get you affordable floodwater damage restoration services.
If your home or office location is already taking on flooding of some sort, then call our water damage Mount Juliet team with 911 Restoration of Middle Tennessee and our water damage Mount Juliet techs will get you on the road to a fresh start today!