Water Damage in Joelton
The water damage Joelton pros at 911 Restoration of Middle of Tennessee understand that floodwater damage needs to be handled with quick efficiency in order to prevent permanent damage and mold growth.

We will be at your door within 45 minutes of receiving your urgent call, ensuring that you never wait long for help for all water-related issues, such as:
Water Heater Explosions

Fire Sprinkler Damage

Main Water Line Leaks

Ruptured Hoses

Toilet Overflow

Leaky Shower Pan

Ice Machine Malfunction Leak

Home Flooding

Pipe Burst

Roof and Ceiling Leak

Washing Machine Leakage
We want you to feel confident that no matter how severe the water damage is that has affected your home, you can rely on our water damage Joelton crew to be available 24/7/365 to assist you.
Along with being licensed, bonded and insured, we are trained to implement the highest quality water damage restoration services in the industry by using top of the line equipment.
We want to make things as easy as possible for our homeowners by keeping you calm and safe during the water damage restoration procedures, so call our water damage Joelton unit today.
Unmitigated Water Damage Has The Potential To Cause Mold
We are masters of our trade, and when you hire us you can rest assured that we will go to work with sump pumps and professional grade drying technology to get your home free of all moisture.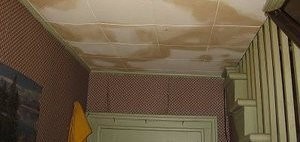 By using these advanced procedures, our water damage Joelton techs will greatly decrease the likelihood of mold spores developing into a full blown infestation on your property.
We have come to understand through decades of field research that even a small amount of water can cause mold to grow in your home in a relatively short period of time.
By offering free home inspections, our water damage Joelton experts are able to check even the most hidden corners of your property to make sure that every mold spore is found and removed.
For your best chances of obtaining a household that is free of all water damage and mold growth, call us today and we can take care of the problem safely and securely.
Our Flood Damage Experts Will Help You Every Step of the Way
When our water damage Joelton professionals are on a job, we will also file your insurance claim for you to make sure you get the water damage coverage you deserve from your homeowner insurance.

Most homeowner's insurance does cover water damage services, as long as the water damage occurred within the home and was not caused due to negligence by the homeowner.
If floodwaters invade the home due to outside influences, such as if a nearby body of water flooding over, then you will need a separate flood insurance policy to protect your home.
Our water damage Joelton team is familiar with all different types of policies, so you can trust us to handle your insurance paperwork and do everything we can to get you the best coverage possible.
We value professionalism and always put the customer first, so you can count on us to offer affordable prices on all of our services, even if you are having trouble getting coverage with your policy.
Our water damage Joelton staff at at 911 Restoration of Middle of Tennessee makes sure their customers get the fresh start they need, so call us the moment you find water in your home.