Water Damage in Hendersonville
911 Restoration Middle Tennessee can provide expert assistance so that you can rest assured those water problems will be a thing of the past with our specialists on the job.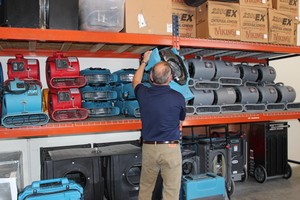 Our licensed, insured, and bonded water damage Hendersonville specialists have got the training, equipment, and more than 35 years of experience to handle all kinds of water related emergencies.
You can expect us to handle major issues like roof leaks, pipe bursts, sewage backups, mold growth, storm damage, and flooding.
Not only will we patch up the leak, we'll make sure that there are no traces of it once we've left. Our IICRC certified technicians will restore any damaged sections of your home and make them look good as new.
The best way to reduce the effects of water damage is by getting to the bottom of the problem early on. When you call 911 Restoration, you can expect a lighting quick response time of within 45-minutes and a free assessment of the damage. Once we detect the source of the problem, your home will get back into shape in no time.
Even if the problem happens in the dead of night, 911 Restoration is available 24/7/365 to get you the help you need exactly on the day you need it. Get the assistance you need by calling 911 Restoration right away.
Simple Tips To Prevent Water Damage
Through our years of experience, the 911 Restoration team has worked on all kinds of water-related emergencies. Aside from patching up that roof leak or pipe burst, part of the assistance we can provide is in the form of advice so you can avoid water disasters in the future.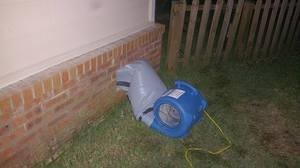 Here are a few tips that you should keep in mind:
Don't let leaves or debris clog your gutters and downspouts. Make sure you have a regular gutter maintenance plan that involves getting rid of leaves and debris. This will allow water to flow unobstructed which will help prevent roof leaks.
During winters, make sure your home's temperature is always above freezing point. Aside from your comfort, this will also prevent pipe bursts from occurring.
Keep an eye on your roof for any issues like missing or loose shingles.
Have your plumbing checked by professionals. This will detect any problems like rust, cracks, or leaks early on.
With these tips in mind, you can take an active hand in preventing water from damaging your home. Whenever a leak does strike, you can count on 911 Restoration to be there in no time to provide you with the help you need.
Professional Water Damage Repair and Restoration
When storms, roof leaks, pipe bursts, toilet overflows, and flooding are plaguing your home, 911 Restoration is the company that you can always count on to lend you a hand.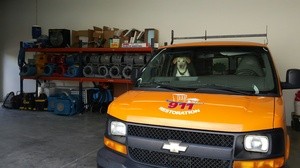 We'll patch up that leak and help restore any damaged sections to make your home look good as new.
You can also expect us to provide mold remediation services should we detect any fungal growth within your home.
Dealing with a pipe burst or water heater leak can be a challenging task on your own.
With that kind of comprehensive service, let 911 Restoration give you a fresh start!
If your home or office is filling up with dirty water from any sort of flooding event, then contact our water damage Hendersonville team with 911 Restoration Middle Tennessee today!