Water Damage in Clarksville
When you need a pipe burst, roof leak, water-based appliance burst, or flooding taken care of, turn to the water damage Clarksville professionals from 911 Restoration of Middle Tennessee!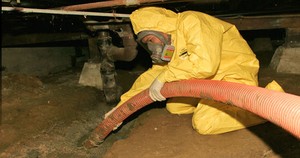 To be able to eliminate the dangers that water damage presents, the best way is to get right at the problem as soon as possible. This is why we make sure that our team arrives within 45 minutes of your call.
As soon as the crew arrives, you can expect them to get right at it by providing you with a free inspection. This assessment will also help you detect any other problems you might have missed such as wood rot and mold growth.
No matter what the extent of the damage, you can trust that our IICRC certified technicians will do all they can to give your home a fresh start through top quality restorations.
Get the assistance you need on the day you need it by getting in touch with 911 Restoration right away!
Water Damage Prevention Through Regular Maintenance
With over 35 years of experience in helping homeowners deal with water emergencies, we know that there are various ways that you can take an active role in preventing water damage from occurring in the first place.
In order to help you keep your home safe from water damage, here are a few home maintenance tips from our team:
Never let home temperature drop below zero during winters. This will help prevent pipes from freezing and bursting. It's also a good idea to turn off the water main if you're planning to go out of town for an extended period of time.
Check the hoses and connectors on your water-based appliances like the washer and water heater. Look for any signs of wear and tear like cuts and nicks that could grow under pressure.
Make sure that your downspouts are directed away from the foundation of your home and direct outflow at least five feet away.
Have the plumbing inspected by experts. Have them look for signs of leaks, cracks, rust, or obstructions. This can also help you detect any signs of mold growth in areas where you don't normally see.
If your home is being inundated by a roof leak, pipe burst, toilet overflow, or flooding, 911 Restoration will be making use of the latest drying technology to extract water and moisture out of your home. Our specialists are available 24/7/365 to provide you with on the day service!
Water Damage Repair and Restoration From The Experts
Our quick response, year-round availability, and our use of advanced equipment and techniques ensure that you get quality water damage repair and restoration.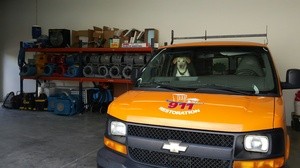 911 Restoration is fully committed to giving you and your home a fresh start after a water emergency.
We'll also work with your insurance company to help you file your insurance claims.
Our team of licensed, insured and bonded specialists will make sure that any water damage that your home has sustained is taken care of with the utmost quality and professionalism in mind.
With our help, you can expect your home to look good as new in no time. We're the company that can help you patch up that leak.
If your property is already suffering from flooding of any kind, then contact our water damage Clarksville team with 911 Restoration of Middle Tennessee today!