Water Damage and Mold Removal in Smyrna

According to the U.S. News & World Report, Smyrna is one of the best places to retire. It's a family-friendly town, with plenty of green spaces and close proximity to Nashville.
If you own property in this area, you probably value peace and quiet. So when a frozen pipe bursts inside your building after a long harsh winter, it not only disrupts your home or business. It means you need water damage restoration, and possibly mold remediation.
At 911 Restoration, we have over 30 years of experience with property restoration. We offer same-day service for all types of buildings, commercial or residential. When a disaster impacts your property, call us and we'll send a trained technician to your door within 45 minutes or less. Our Middle Tennessee branch is locally owned and operated, so you get personalized help from a team member who understands what you're going through.
911 Restoration is open 24/7/365 days a year to handle all your property repairs, and we offer free visual inspection (for property owners only).
Don't let an accident or emergency derail your retirement or hurt the wellbeing of your family or business. When you need water damage restoration, mold removal and more, give us a call.
Property Restoration in Middle Tennessee
After a free water damage inspection, one of our licensed, bonded, and insured staff will give you a breakdown of services as well as cost. We don't start until you approve our budget, and we work with your schedule to keep restoration as stress-free as possible.
When you have basement flooding or a sewage backup, we handle water removal safely. In addition to removing anything to prevent further damage, we also use blowers to dry your property completely. Need board-up services before a flood or winter storm? Our friendly Middle Tennessee workers can do that too.
At 911 Restoration, we believe it's more than just a building. It's where you live or work. You need a respected company to take care of your building's needs, as well as your needs during a stressful time. That's why we offer free insurance claims, and we handle the paperwork for you.
When you need a Fresh Start, call us today.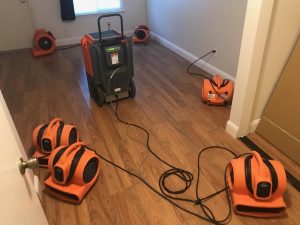 Fire and Mold Remediation in Smyrna
When you trust us to handle your water damage restoration needs, we approach the problem from every angle. At 911 Restoration, our certified experts know that where water goes, mold often follows. 
After flood cleanup, consider a mold inspection from one of our experts. If we find any, we provide a thorough mold remediation as part of water damage restoration.
Has your home or business recently experienced a fire? We also offer full-service fire damage restoration in Smyrna, from soot and smoke removal to puffback cleanup. No property owner should ever have to deal with an emergency alone. For the restoration your building needs and the customer care you deserve, give us a call.