Mold Removal in Antioch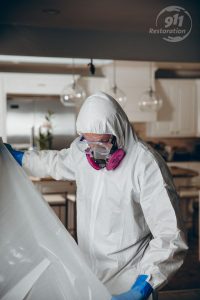 When you need fast and affordable assistance concerning a fungal infestation, you can count on our mold removal techs at 911 Restoration of Middle of Tennessee to turn your household back into a clean, safe place.
Our entire operation is IICRC certified to provide you with the most efficient mold, fungus and mildew eradication services in a timely manner.
The licensed, bonded and insured mold remediation specialist in Antioch will provide you with top of the line services that deal with both water damage and mold removal, such as:
Water damage restoration

Moisture extraction

Thorough drying techniques

Sanitization

Spore removal

Drywall replacement

Vapor Barriers

Air filters and purifiers

Mold testing

Cleanup services

Vacuuming
We want to make it easy for you to contact us as soon as you discover signs of mold in your property, so we are available 24/7/365, where we have service agents constantly standing by.
Once our mold removal professionals arrive on the scene, we will conduct a free visual mold inspection, so you never have to worry about taking a financial risk when you hire us if it turns out you actually don't have mold.
Call us as soon as you begin to notice any signs of fungus in your Antioch household and we will provide you with the fresh start you deserve.
Understanding Mold Growth In Your Bathroom
Our mold removal team wants homeowners to know how important it is to keep your bathroom maintained in order to prevent extensive mold growth in your home.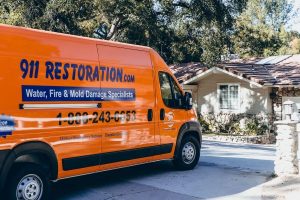 We know that with all of our years of experience in the home restoration industry we can eradicate all types of mold infestations on your property.
Our experts will even help with the insurance paperwork too.
This allows our customers to relax knowing that when our mold removal staff are on the job, they are receiving the most competent service in the industry.
Call us if your home or business in Antioch has experienced a water disaster, and we will go the extra mile to make sure every inch of your home is mold free once we are finished with it.
When It Comes To Fungus Removal, We Are Your Guys
It is important that you hire our mold removal technicians, because along with being experts at fungus extraction, we are also skilled at mitigating all forms of water damage in the Antioch area.
Moisture and mold go hand in hand, so if your home becomes flooded with water, you can depend on us to get it free of all moisture quickly in order to prevent fungal growth.
Our mold removal technicians understand that when you breathe in fungus particles, it can cause you to experience allergy like symptoms such as wheezing, coughing, headaches, sneezing and itchy eyes.
In some more extreme cases, mold spore inhalation can even cause asthma and other respiratory issues.
Call our mold removal specialists in Antioch at 911 Restoration of Middle of Tennessee when you need comprehensive service and we will be there to get your home back in order today.