Water Damage in Milton
911 Restoration of Middle Tennessee provides 24/7 quality water damage restoration in Milton. When you have a flooded basement or ceiling leak in the middle of the night, our technicians will be at your property within 45 minutes.
As a nationwide water damage restoration company, our flood cleanup and mold remediation technicians are certified in IICRC. They can handle a variety of water damage restoration projects such as a flooded basement, smoke removal, flood cleanup, water removal, fire damage, and mold remediation. 
We provide full restoration assistance such as same-day water removal or mold removal. 911 Restoration is happy to assist customers with issues regarding an ice dam, a burst pipe, or another water damage restoration emergency in Milton. 
Attempting to handle flood cleanup or mold removal on your own can be costly and hazardous. 911 Restoration is qualified to handle a range of mold remediation and water extraction projects safely and efficiently.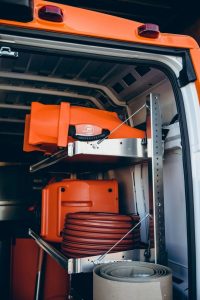 Our Manchester flood cleanup technicians will work quickly to provide immediate mold removal, mold remediation, or flood cleanup following a winter storm or other weather condition. Our water damage restoration technicians carefully remove moisture from your Milton property so you can return with confidence.
In addition to flood cleanup, our mold remediation technicians can assist with water removal and mold remediation efforts. They carefully inspect for mold and if needed, they will assist with mold removal. 
Milton may experience a range of weather conditions such as hurricanes, tornadoes, or winter storms that can cause structural damage to your property. In this case, it is crucial to reach out to a water damage restoration company with a sense of urgency and compassion.
911 Restoration understands that disaster can strike at any time. We dispatch our water removal crews to the site so they begin the process of mold removal, mold remediation, and water extraction. Whether you're dealing with a flooded basement or carpet water damage—911 Restoration is here to help.
At 911 Restoration, we are committed to restoring an repairing properties. But most of all, we are determined to helping you get back to a sense of normalcy following a flood, fire damage, or other water damage disaster. For reliable and fast flood cleanup, fire damage restoration, and mold removal, and mold remediation, contact 911 Restoration.
Mold Removal in Milton 
As a company that specializes in mold inspection and mold removal in Milton, our technicians have the expertise to safely eradicate mold from surfaces. When you need urgent same-day mold services, don't hesitate to contact 911 Restoration of Middle Tennesee. We provide professional mold services in Milton to stop an infestation. 
As mold remediation technicians, we can identify fungus growing at your property. When you have a flooded basement or ceiling leak, your property is more prone to a mold infestation. 
As mold removal experts, we can provide same-day mold removal at your Milton residential or commercial property and provide odor removal as well. The process of mold remediation or mold removal should be left to professionals that can safely eradicate a mold infestation. 
When you need mold removal services or mold inspection, call 911 Restoration of Middle Tennesee. 
Fire Damage Restoration in Milton 
After a fire is put out, our fire damage restoration technicians assess the damage, attempt to salvage items, and clear out soot, ash, and other remnants left over by fire.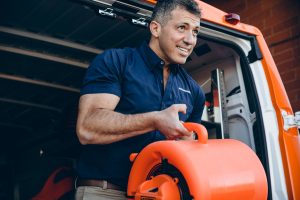 911 Restoration provides full fire damage restoration, smoke removal, as well as mold inspection and mold removal. Once a fire is put out by firefighters, we sanitize your space and help with odor removal and moisture extraction. Along with flood cleanup, we also assist with smoke removal, fire damage inspection, and mold remediation. 
As fire damage restoration professionals, 911 Restoration is committed to quality smoke removal, flood cleanup, odor removal, and mold removal. 
911 Restoration can tackle any fire damage restoration project following a winter storm or accident. Our technicians remove water damage, soot, and ash from your property to quickly begin smoke removal efforts. Using professional-grade and dehumidifying tools, they can also assist with odor removal and sanitation to keep your space clean. 
Our Milton flood cleanup and fire damage restoration technicians are ready and available 24/7 for quality water damage restoration.