Water Damage and Mold Removal in Goodlettsville
Goodlettsville is a sought-after location for tourists visiting the Nashville area. Just 12 miles from downtown 'Music City', it features plenty of popular antique malls, restaurants, and hotels.
With so many successful commercial properties, business owners in Goodlettsville need restoration they can count on. If a frozen pipe bursts in your antique store, you need a professional to help you contain the water, or else it could damage your valuable furniture. If your hotel experiences a sewer backup, you need a team that will remove hazardous waste safely, and use only the best equipment and techniques to dry, disinfect, and deodorize. 
At 911 Restoration of Middle Tennessee, we're open 24/7/365 to handle your water damage restoration, mold removal, and full-service residential or commercial restoration. No matter what your issue, give us a call, and we'll have an IICRC-certified expert at your property in 45 minutes or less.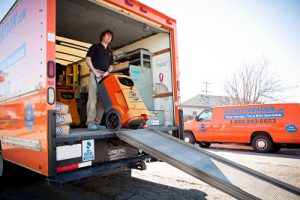 Water Damage Restoration in Middle Tennessee
Water doesn't just hurt your building. It affects your way of life. If your restaurant has to close because of flooding, you lose valuable business in addition to paying for restoration. If your basement has mildew, your family could develop health issues like respiratory problems, chronic allergies, and dizziness. Before you know it, you're paying for doctor's visits in addition to mold remediation.
After a free visual inspection (for property owners only), we find the source of damage inside your home or business. Then we give you a breakdown of all repairs necessary to get your property back in shape. With us, there's no hidden fees or surprises. After you approve our budget, we get to work on flood cleanup, water removal, and more. We work with your schedule, because after a disaster, your life has been disrupted enough.
As a certified water clean up company, we remove damaged floors or carpets after extraction. We check your building's foundation to make sure it's sound, and our blowers dry effectively. We also do mold inspection and testing with third-party laboratories. When you need mold remediation, count on one of our EPA-certified professionals for safe and effective removal. 
No matter what type of problem or property you have, call us for disaster restoration, water removal, and more.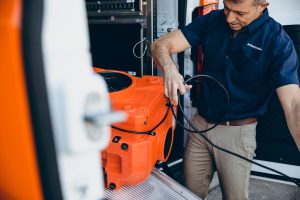 Fire Damage Cleanup in the Goodlettsville Area
After a fire, it's normal to feel grief. You lose valuable belongings during a fire, and you worry your home or business will never recover. Smoke leaves behind soot, ash, and a terrible odor.
If that wasn't enough, you have to deal with the insurance company making your life more difficult. Where will you stay during fire damage restoration? How will you pay for everything?
At 911 Restoration of Middle Tennessee, we aren't just a national repairs company. All of our branches are locally owned and operated, because we believe in putting our customers first. When you need help with lost itemization or an insurance claim after a fire, one of our friendly agents in Middle Tennessee is here, any time of day or night. We also do odor removal, puffback cleanup, and all kinds of fire damage restoration.
After an emergency, you shouldn't have to deal with the aftermath alone. For expert restoration and support in Goodlettsville, call us today.